Today I will be celebrating with my sister and her husband as it is their 40th wedding anniversary. What a milestone! They have three married adult children and four beautiful grandchildren. They truly have given their children a wonderful example to follow. Congratulations Bonnie and Joe!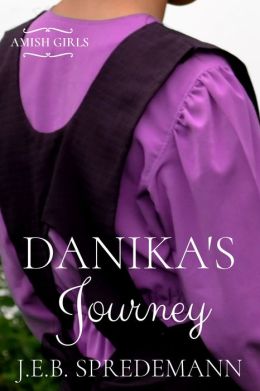 We have some fun giveaways coming up this week thanks to Jennifer Spredemann who writes under the name J.E.B. Spredemann. She has generously agreed to send one winner from Thursday, June 26, one of her young adult books and send one winner from Friday, June 27 her An Unforgivable Secret
paperback book. I know you all will enjoy her books,
An Unforgivable Secret
is so well written that I was amazed that I had not read anything by her before. Discover this amazing author, I know you will love her too.
Now here is what is coming up next week:
Monday:
20 Simple Ways to Add Happiness to Your Day
Tuesday: A book review of A Hopeful Heart by Amy Clipston
Wednesday: This week's recipe is Saucy BBQ Shrimp. This is a bit spicy but it is so flavorful, easy, and delicious!
Thursday: A book review of Danika's Journey by J.E.B. Spredemann plus leave a comment for an entry into our giveaway of a young adult book by J.E.B. Spredemann. If you have a pre-teen or teen in the house, they will love her young adult books.
Friday: A book review of An Unforgivable Secret by J.E.B. Spredemann plus leave a comment for an entry into our giveaway of a copy of An Unforgivable Secret paperback book. This is a remarkable novel that will capture your heart.
Have a lovely weekend as we welcome Summer 2014!