This list is not meant to be all inclusive, but it should help you when writing up your wish lists and planning ahead. Every other month I will post a list of books to be released in the next two months.

The Amish Nanny – Brides of Amish Country series
The man of few words must convince Clara she's found her forever home and family.
The Giver - The Spirit of the Amish series
By Sarah Price
I will be reviewing this book in July.
When an Amish woman and her brother rent the empty house next to her husband's shop, Sadie senses trouble is brewing.

A Plain Love Song – The New Hope Amish #3
series
Is it worth giving up the only home Adah's ever known to pursue her dreams?

The Revealing – The Inn at Eagle Hill #3 series
I will be reviewing this book in mid-July.
Naomi must decide whether to listen to her head or her heart.
August 2014 Releases



Crossroads – Amish Roads #2
series
Will Emma follow her heart even if it means leaving all she holds dear?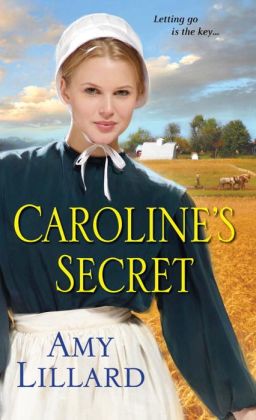 Caroline's Secret - Wells Landing series
By Amy Lillard
I will review this book in July.
Andrew and Caroline's friendship quickly turns into something more, with the help of their matchmaking elders.

The Healing Quilt
Amish newlyweds lead a quilting class with a group of unlikely students.

Herb of Grace – Healing Grace
series
Sarah waits for God to do His healing work in a man who rues a harsh decision, in a lonely prodigal who has lost everything, and maybe even in a herbalist-in-training who firmly believes she will never love again.

The Amish Blacksmith – The Men of Lancaster County #2
series
By Mindy Starns Clark and Susan Meissner
I will be reviewing this book in mid-July.
What Jake discovers will challenge everything he and Priscilla both believe about the depth of love and the breadth of forgiveness.

A Mother For His Children – Love Inspired Historical
series
A marriage of convenience will protect Ruthy's reputation and give Levi's children the security they dearly need.